11.01.2011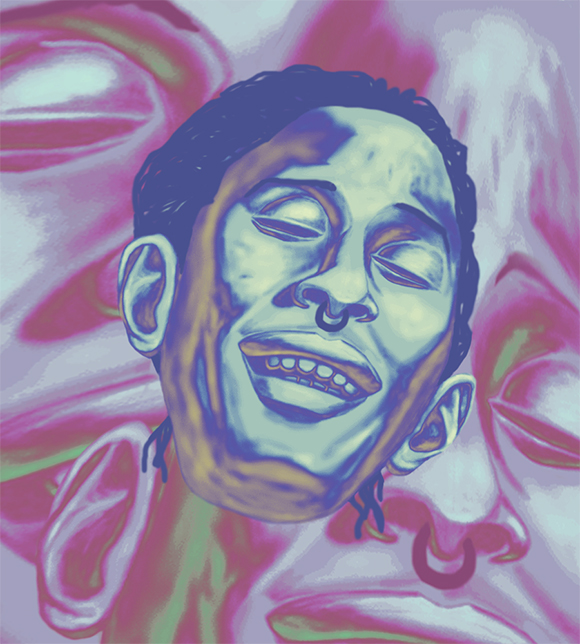 When Nicolas of Pure Baking Soda so kindly asked me to write this year-end scene report about Atlanta rap, I thought it would practically write itself. Between my blog, Youtube channel, and personal listening habits, I spend most of my day thinking about or listening to rap created somewhere in the Atlanta-Sandy Springs-Roswell, GA Metropolitan Statistical Area. I'm only half kidding when I say that the only moment I recall considering other music in 2013 was when I bought an old Uppercut T-shirt on eBay. But alas, I couldn't squeeze a single word out, due in part to my malfunctioning brain and in part to my aversion to the big picture. So I decided to list five of my many favorite songs to come out of Atlanta this past year:
1. Gucci Mane ft. Rich Homie Quan & Young Thug – Chasen Paper
2. Young Thug – Stoner
3. Y.D.G. ft. MPA PeeWee Longway – Money on My Mind
4. Young Scooter – I Wonder
5. Coca Vango ft. Yakki Divioshi – Who Got Da Keys
And I guess that's it. I wish I could prattle on forever about how « Honest » is actually my favorite song of the year. Or how perfect a moment in music I thought « Shit » was (just when you thought everyday was going to be Valentine's Day). Or how much I listened to Ola Playa's « Lo Life » (« I pray I don't end up in a pool of blood. This is the life of thugs. And oh no, oh no, I'll never sell my soul. »). Or how MPA Finesse and MPA Wicced's « All Channels » makes me feel like I'm barred out at Astroworld. But mostly, just how Young Thug really is going to save us all.
Gucci Mane ft. Rich Homie Quan & Young Thug – Chasen Paper
In mid-March, Gucci Mane announced his Trap Gods Street Tour, an assortment of Brick Squad's most recent signees and farm team talents, which was slated to include Gucci himself, Young Scooter, Young Thug, PeeWee Longway, and Migos (as well as Young Dolph, one of Memphis' finest, but someone wholly unrelated to this discussion). Unfortunately, perennial outlaws Gucci and Scooter each became incarcerated soon after the promotion commenced, and the tour never actualized. But its prospective lineup would turn out to be a deadly accurate predictor of Atlanta's most meteoric rises of the year.
That is, except for the ascent of Rich Homie Quan, whom Gucci Mane did not include on the Trap Gods tour, but did take under his wing almost immediately after his May 2nd release from jail for violating probation following a aggravated assault charge which stemmed from his infamous altercation with a soldier at Atlanta's Harlem Nights Ultra Lounge. Not one to stagnate, Gucci immediately recruited Quan as the young upstart's buzz was starting to catch wildfire around the rerelease of his now classic Still Goin In tape as well as his tracks on DJ Lil Keem's notable On the Come Up 4 compilation.
« Chasen Paper » is not only a gleaming example of Gucci Mane's business acumen, his foresight as a trend forecaster, or his capacity as a mentor (which often goes unnoticed by everyone except the rappers under his wing). It is also a feverish, bouncing juggernaut of a song, which sees Thug and Quan calling and responding in verse and ad-lib in so fluid a fashion that you get the feeling the recording session was fated. The chemistry feels goddamn electric as every word falls into place over Da Honorable C.N.O.T.E.'s brass-driven romp, which rivals even Dun Deal's transcendent use of horns this past year. If Thug's « Aye Quan! » and Quan's response, « What you talkin' bout, Thug? », doesn't get your blood pumping, you had a very different year than I did. With much less car dancing, maybe.
« Chasen Paper » is also the first meeting on record of Thug and Quan, two rappers with similarly uncanny abilities to saturate every word with emotion, pain, and desperation when they aim to do so. Despite the two not sharing a song until « Chasen Paper, »  it seems as though they were pals prior to the song's release. The first time I ever heard the name Rich Homie Quan was when Young Thug tweeted « @richhomiequan can rap! » from one of his older Twitter accounts, @thuggerthugger1 (incidentally, a national treasure, which could also be said about his Socialcam account). This was in 2012.
This past July, I had the opportunity to interview Rich Homie Quan before his headlining show at The Loft in St. Louis. Out of the goodness of his heart, my friend A Plus at Hot 104.1, the local rap radio station, weaseled me in and asked Quan if he wouldn't mind answering a few questions of mine. Even after giving several successive interviews on the radio, Quan, also out of the goodness of his heart, assented to an interview and ended up giving me all the time I wanted to grill him about all manners of Atlanta rap minutiae. I actually opened the interview by mentioning Thug's tweet, to the delight of Quan, who immediately realized I was a pretty deep fan and remained enthused throughout the entire conversation. He responded, « Look, and I seen that same tweet, man! Yeah, that's my dog too. At that time, man, I was still recording in my room. »
When I asked about « Chasen Paper, » which had just been released a couple months prior, Quan told me, « When I went into the studio for [the song], Thug already had everything on it. He was just like, 'Quan I just made one for you. I gotcha name all on it. »
« At first it was called 'R.H.Q. Paper,' you see what I'm saying? 'Cause me and Thug were like, 'Nah man, we gotta put Gucci on there,' and Gucci took it to another level. » Quan also delved into the awe with which he regards Gucci's work ethic: « Yeah, Gucci, like I say, Gucci work ethic so crazy. I've never seen anyone in my entire life work like him, you feel me? When we first got into the studio, we did seven songs together, and I'm thinking to myself, 'I ain't never did no more than three.' That's in one day. This in a nine-hour, eight-hour process, like seven songs. »
And for all the naysayers who dismiss Gucci as a leech on new talent, Quan had this to say: « Yeah, Gucci smart as hell. That's what I'm saying – he got so many jewels, he always just wanna give me the knowledge. Not so much at what point he gotta sign me, but like, 'Quan, I want you to do a deal right so you don't have to go through the same stuff I went through. »
Free Guwop, ringleader of the year's finest Georgian talents and an incalculably influential, ever enduring force in rap music.
Young Thug – Stoner
Gucci may have orchestrated and expedited the Trap Gods' individual ascensions to national fame, but it was Young Thug who commanded the year with his singular presence and tireless release schedule. This year saw the rest of the world at last catch up with Thug, ever the visionary and as singular as they come. If there was any doubt that this year as well as the next belong to Thugger, Jay-Z was reported to have requested "Stoner" (as well as Future's "Shit") when he and Beyonce came through Atlanta's Reign Night Club. It doesn't get much bigger than that. But also: Drake was seen ringing in the New Year bouncing to « Danny Glover » the company of Johnny Manziel and Diddy, among others, at SET night club in South Beach. A-Trak discovered Thugger as well, and even produced a song for him–collaboratively, with Lex Luger and Metro Boomin'–during Art Basel, also in Miami. It took a few years since he first came from nothing but Thug now stands on the precipice of mainstream crossover, and considering Jay-Z's cosign, on becoming the target of ludicrous Illuminati conspiracies on social networking sites–the truest sign of fame in this day and age.
The Dun Deal-produced "Stoner" is Young Thug's breakout hit and his first bona fide anthem, as well as one instance among many cementing Dun Deal's position as my favorite producer of the year. Prior to this year, Thug's most crowd-pleasing sing-along was the MPA Duke and Wicced-featured "Who's On Top," also produced by Dun Deal, as a member of the now defunct Planet 9 collective. (Watch a graduating class in Chattanooga, Tenn., sing along to every word and experience the same exuberance and catharsis that Thugger does as he wails his heart out onstage). But with "Stoner," Thugger has outlined the tenets of his lifestyle and given it a name to which the listener can cling. And in keeping with the more episodic song structure he has favored on the tracks he's released since 1017 Thug, he takes the listener on a roller coaster through the many moods and whims of the already immortal Young Thug, the artist formerly known as Lil Jeff in his ROC Crew days. Even as his songs turn into opuses and each becomes more sprawling and breathtaking, Thug finds time to roll call some of his closest friends through the years, from the currently incarcerated DK, to frequent collaborator MPA Wicced, to Instagram star and fellow Slime, Mondo. As Thug's presence and personality loom larger and larger, it's a refreshing reminder that he still has his feet on the ground and hasn't forgotten about his friends from Cleveland Ave. or the (now demolished) Jonesboro South housing project.
Speaking of Thugger's friends and fellow Slimes, my feeling is that 2014 will see Thug's continued his apotheosis, as he ascends to higher and higher levels of artistry further out of our stratosphere. He will continue to make us laugh, cry, and feel ever more in touch with the human experience, while still proving to us after all that he is not from this place. Here's hoping that Thugger can at least fulfill his long held ambition to collaborate with Lil Wayne, which seems like an eminently reasonable concession for this mortal world to make to the patron saint of alienhood.
Y.D.G. ft. MPA PeeWee Longway – Money on My Mind
PeeWee Longway and Young Thug grew up together in the same Zone 3 (Atlanta) housing project and have collaborated with each other ever since, so it's only fitting that they should share the same breakout year. Peewee has guested on some of Thug's most celebrated hits, such as I Came From Nothing 2's "Who's On Top" and 1017 Thug's "Dead Fo Real." The two also share some less-heralded moments of symbiotic bliss, such as Yung Booke's "Can't Complain," which offers a glimpse into both Thug and PeeWee's shared ability to command songs with feature verses, and "Sitten On It," a first rate car-rattler that also features Jose Guapo, who himself had a coming into his own of sorts in 2013 and promises to continue translating his trademark mischievous, gap-toothed insouciance onto record in the coming year.
Where Thug's aesthetic has expanded further and further into the abstract and the ethereal, PeeWee has remained faithfully, even intransigently, moored to the trap aesthetic. This singular focus has enabled PeeWee to hone every nuance of his craft, from his often impossibly tuneful intonation of certain words to truly gut-busting wordplay. He is so good at what he does at this point that I'm convinced he is possessed by the devil.
Y.D.G.'s "Money on My Mind" is a leak from his forthcoming mixtape, Truly Gifted, which is slated for a Valentine's Day release on LiveMixtapes. If Dun Deal was the producer of the year, Y.D.G. was the rookie producer of the year. Fellow MPA associate Shitro Sanchez has described him as their "secret weapon," a characterization I endorse wholeheartedly. Here, Y.D.G. proves that he is a strikingly capable rapper as well, tunefully elocuting over his own handiwork. Ever ready for a feature verse, PeeWee takes over "Money on my Mind" once Y.D.G. hands him the reins. From the bouncy cadence with which he croons the word "landlord" to sounding saccharine-sweet when he slyly boasts about his work ethic, « early in the morning trapping with the pigeons," PeeWee is, simply, a joy to listen to. He dances on top of every song he touches and for every time he reminds you that he's a D-boy, he remembers to temper the sinister with a knowing grin. PeeWee's Running Round the Lobby ranks right alongside 1017 Thug and Street Lottery among my favorite mixtapes of the year.
Just as the year draws to a close, PeeWee Longway has found himself running around the lobby yet again with the release of the Lobby Runners compilation, featuring not just PeeWee but Young Thug, Migos, MPA Duke, Jose Guapo, Rich the Kid, Losie (whose Slower Than I Thought tape deserved heaps more attention than it received), and several other stray artists associated with the rapidly rising Quality Control label. Lobby Runners is stacked deep with opus upon opus, but my personal favorite is Thug's "YRN," featuring Migos. Of course the Migos had a tremendous year, one that felt particularly triumphant when the third Migo, Offset (who will actually appear on the full version of "Money on My Mind" to be found on Truly Gifted), was released from DeKalb Count Jail after an eight-month sentence.
But still, it's important to remember that many of the best songs on Migos' YRN, one of the most celebrated tapes of the year (which, I should mention, did not feature the above-mentioned song), were originally found on their (neglected) 2012 No Label mixtape, as well as their Juug Season tape from a year before, home to several selections every bit as good and much more somber than their later work. People tend to assume things have always been the way they found them, but origins should be carefully considered, especially here. Seriously, if you think Migos are insubstantial or the trap version of a boy band, you owe it to yourself to listen to "Goin Threw It" from No Label or "Locked Up in the Game" from Juug Season.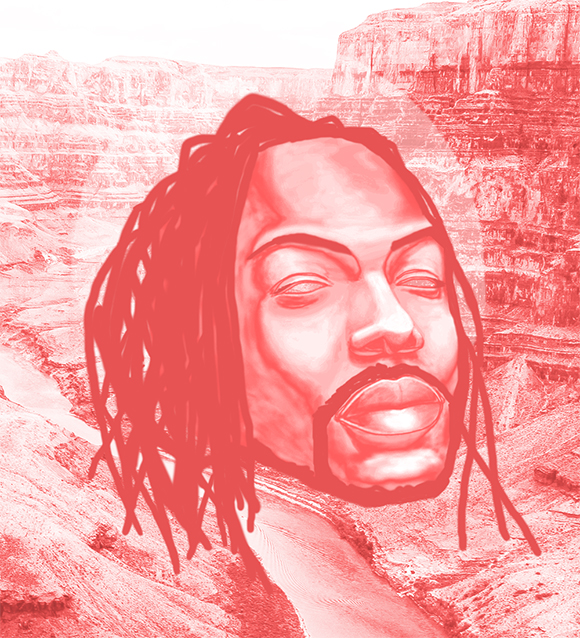 Young Scooter – I Wonder
Released on New Year's Day, Street Lottery stands as one of the best mixtapes of the year and one of the most definitive and cohesive statements of the trap era. On it, Scooter strikes a careful balance between cold detachment in his relentless pursuit of money and careful consideration of the consequences of his social Darwinian outlook. Scooter is an endlessly nuanced figure whose narrative becomes more compelling by the day. Spending most of this year behind bars in the DeKalb County Jail (although doing a short stint in Cincinnati as well) Scooter's presence this year primarily consisted of watching his own legend grow from afar as his mythos and legend continued to expand like that of a modern day Robin Hood, especially considering the zealousness with which those who are less fortunate champion his anthems about exorbitant financial gains. But don't let the folkloric aura surrounding Scooter fool you into thinking he is anything but the genuine article. Watch, for instance, him counting $190,00 in bills in a car while blaspheming, "I'm working on Sunday. On Christ day," before grinning a "Yeah, I know" and cackling with the unknown driver as the video ends.
This past summer, I went to jail for one long, soul-sucking weekend. Besides Wendy's having the best dollar menu, the only subject the entire cell could agree on was the undisputed greatness of Young Scooter. But we did not speak in terms of greatness, we spoke in terms of immortality. We spoke of Scooter with such reverence that we might as well have been talking about Pecos Bill or John Henry, or an unnamed character, too sinister for colloquial tall tales and thus relegated to awed discussion behind bars. Maybe it was the cheeseless bologna sandwiches so putrid that we used our uneaten ones as pillows, but I began to imagine Scooter with a Byzantine halo around his head. When he first released "I Wonder," his first of two jail freestyles, I felt the same way I used to when I would hear, in my youth, a Charles Manson jail recording (before they became cheapened and ubiquitous). In such rare cases as theirs', music and mystique can coexist without cheapening the other. Even though Scooter is still an active rapper, in his prime even, I already think of him, and speak of him, as if he were the last outlaw, whose exploits should be traded around campfires and in dusty saloons. In my case, it was a crammed jail cell in St. Louis, and I remember that weekend every time I hear the cold crackle of the telephone on "I Wonder."
If his contributions to the already–classic-after-a-couple-weeks No Sleep tape are any indiciation, the new year will be as effortless a juug as any for the fabled Young Scooter.. Celebrate his release and undoubted future successes by watching this video of him getting out of jail and embracing his son as they shine matching grins.
Coca Vango ft. Yakki Divioshi – Who Got Da Keys?
If I had to pick a "next big thing," in the sense of actual prediction (as opposed to when those cuties over at Fader really go out on a limb and doubtlessly notify us that the clearly rising Young Thug and PeeWee Longway are poised to have big years in 2014), it would be Yakki Divioshi. Before concentrating on his solo career, Yakki comprised half of The Hella Coppa Kids (HCK) along with Johnny Cinco (whose Cinco tape went relatively unnoticed until its two finest songs, "Wrong Nigga" and "No Choices," were featured elsewhere). Honing their chops in the thick of Atlanta's futuristic era, the Hella Coppa Kids were featured on the canonical Fake I.D. and Space Invaders compilations with songs (e.g., "Barbie Girl" and "Kickball") so damn whimsical you wouldn't even care if racks tumbled from the pockets of your Trues as you danced around Lenox Mall to their every mellifluous note. Since striking out on his own, Yakki has remained a persistent force, ever threatening to step out of the shadows and demonstrate the full extent of his potential. Until then, I trust that the self-proclaimed "Geek Monster" will seemingly effortlessly continue to excel on feature verses, shine on obscure Soundcloud pages, and drop certified hits on otherwise forgettable compilation mixtapes.
On newcomer Coca Vango's "Who Got Da Keys," Yakki does what he does best: he bellows, thunders, and downright snarls his way through the song, trampling over everything in his path. Yakki, who can be heard both in the song's initial verse as well as the booming chorus, simultaneously brings to mind both the cacophony of a Ferrari's engine as well as the boisterousness of the stallion that adorns the Italian sports car's hood. Don't worry, though, Yakki hasn't lost all sense of whimsy, as evidenced by the good-natured, Terio-themed « Ooooohhh" from The Plug's Plug 4. And not one to be pigeonholed, the larger than life figure is even capable of deeply moving street lessons, as found on Fly Guy Veto's "Atlanta Crazy," where Yakki solemnly explains, "All the money that you got don't amount to all the tears that we shed."
Yakki can also be spotted on one-time Young Thug protégé Lil Silk's "Know Money," the second installment in the young rapper's current relaunch since his even younger days. « Know Money » is a memorable, raucous anthem itself but Silk's "I'm Geeked," released just two months prior, is undoubtedly his finest hour so far. It's an eerily vivid ode to weed-induced paranoia that is so loaded with potential, you will be chomping at the bit to hear what the incoming new year has to offer from Silk. Hopefully more ad-libs. It's also worth mentioning that Silk's career essentially began after his mom dropped him off at the mall for a Young Thug in-store signing where Thugger agreed to listen to the teenage upstart's "Goin' Off" on a pair of headphones.
Texte : Charlie / Illustrations : Leo Leccia @