07.01.2011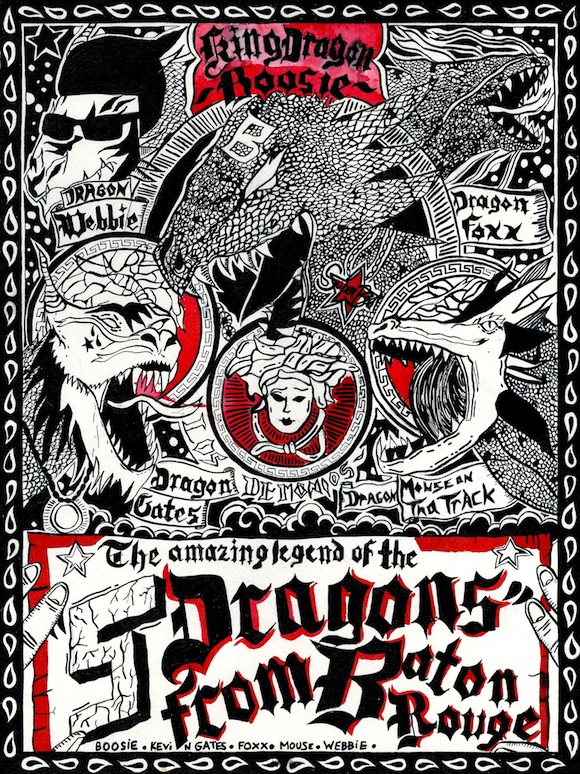 I think a good way to comprehend the year in Baton-Rouge rap is to quote David Drake @ Complex when he described Que Tha Truth's awesome Lennox song :
« Que Tha Truth is from Baton Rouge, where something in the water makes it so each child pops out of the womb with a mic in hand and a complete Lil Boosie discography in the other… »
Baton-Rouge is a relatively small city, but this past year it felt like it had one of the most lively rap scene. At first glance, not everything would seem to go well though. Much like the big sister New Orleans, BR's rap music has had its share of drama :
First of all, the destiny of BR's rap scene has always been linked to Trill Ent's, which is by far BR's most prominent label. Lil Boosie's incarceration, Lil Phat's murder and the countless legal issues Mel & Turk (the two label's bosses) went through were all factors that have weakened Trill Ent's as a creative force. Then you can add to that list the murders of upcoming rappers like Nussie & Lil Snupe.
Despite all of this, I probably listened to more than 20 tapes from BR this year, and more than a few were good. That's what particularly noteworthy about this scene, when other (bigger) city's rap scenes would decline under the influence of that kind of setbacks, it feels like this opened a way for less known rappers to exist and grow. Wether it'd be Trill Ent's best kept secret 
Foxx
, young rappers like 
Mista Cain
, 
Que Tha Truth
 or the 
YNW$ crew
, spitters like 
Percy Keith
 or 
Spitta
 (yeah), or rapping producers like Mouse or 
DJ B-Real
, they were all making moves this year. But the best example of this is probably Kevin Gates who's getting really close to make it nationally. And even if he doesn't, in the next few years he will anyway be able to rely on the fanbase he recently built.
So with Boosie supposedly coming home, I'm pretty sure good rap music from Baton-Rouge is not ending in 2014.

PBS TOP 5 BATON ROUGE RAP 2013