12.03.2020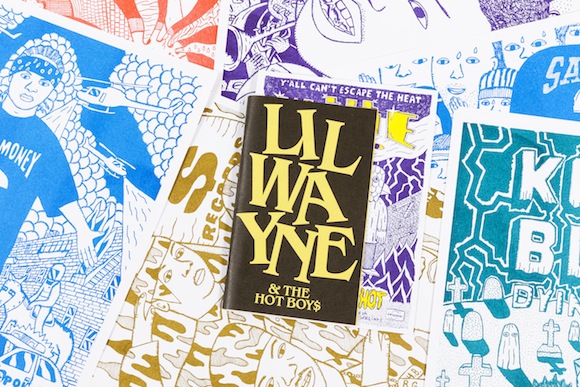 Si l'on dessinait la carte mentale du rap, une arborescence achronique reliant ses individus, ses sons et ses évolutions comme des atomes, au milieu se trouverait Lil Wayne. Il a absorbé tout ce qui s'est fait avant lui en voulant ressembler à ses idoles, puis en le recrachant a donné naissance à tout ce qui s'est fait après. Lil Wayne est le centre de gravité de l'histoire du rap. Même absent, il est omniprésent, en s'incarnant dans à peu prêt tout.
A force de crises d'épilepsie, le monde qui pousse dans la tête de Dwayne Michael Carter Jr. a cessé de grandir, mais il est devenu matériel, palpable. Il est celui dans lequel nous vivons aujourd'hui. Lil Wayne est devenu le rap.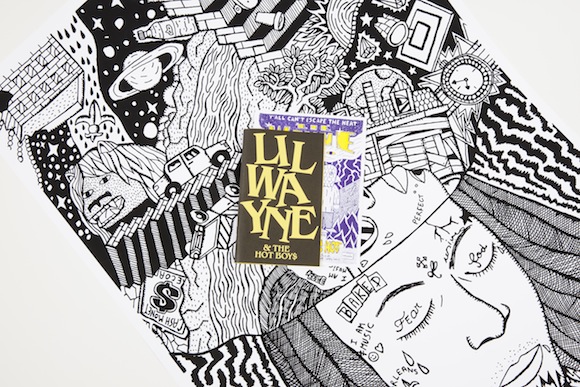 Cooking by The Book Vol.3 : Lil Wayne & The Hot Boy$ raconte en vingt chapitres et interludes l'histoire du plus grand rappeur de tous les temps, sa musique, sa ville, son ascension vers Mars, les frères, les pères et les ouragans croisés en chemin.
Disponible sur le site des éditions FP&CF dans une édition simple accompagnée d'une carte A5, dans des packs avec un poster A1 ou dans un des trente packs avec le poster et douze risographies A3 des illustrations.