03.09.2014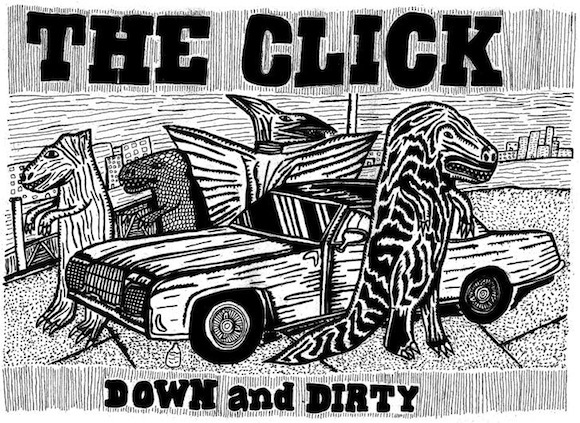 Au même titre que le mystère des statues de l'Île de Pâque ou des pyramides de Gizeh, celui des cris de dauphins et de baleines dans les disques de rap a été l'objet d'une enquête internationale. (cf. indice 1, indice 2, indice 3)
X.O. & Remi de Mac Dre, Killa Whale de Dre Dog (alias Andre Nickatina), Flashin' d'E-40, Die Young ou Warfaces de The Jacka, Pull Ya Pants de Lil B ou Pussy Whipped de Mac Mall, voilà les pièces à convictions rassemblées par l'interpol rap. Et ce ne sont que les petits bouts émergés d'un iceberg qui, comme l'a relevé l'un de nos inspecteurs, tend à démontrer que les cris de mammifères marins sont à la Bay Area ce que le « triggerman » est à la Nouvelle-Orléans.
La principale question de ce dossier porte sur les origines de ces bruits de cétacés. Le commissaire Marty a eu la bonne idée de demander l'aide du regretté DJ Matthew Africa qui, comme à son habitude, a apporté les éléments nécessaires à la clôture de l'enquête :
It's not a sample.
Living in the Bay, one becomes inured to the constant sound of dolphins one hears everywhere at all hours. You learn to tune it out, the way one might become accustomed to other ceaseless noises, like cicadas, crickets or Drake on the radio.
The 40, Jacka and B recordings were presumably made in studios that were improperly insulated and recorded by engineers who had lost their ability to hear ambient dolphin frequencies. Fortunately, dolphins being highly intelligent, sympathetic creatures, they chose to make their calls in time and in tune with the tracks being recorded.
Donc, s'il y a des cris de dauphins dans le rap de la Bay Area, c'est parce que des dauphins peuplent les eaux de la baie. Tout simplement. Mais alors, que penser de la présence de ces autres cris dans de nombreuses chansons de la même région :
Ces rugissements sont clairement ceux de dinosaures, et ils sont apparus pour la première fois sur On a Mission de The Click, extrait de leur premier album Down & Dirty. Depuis, ils réapparaissent régulièrement sur des titres de la même région. Si les bruits de dauphins et de baleines sont dus à la présence de dauphins et de baleines sur les côtes, alors cela se pourrait il que les bruits de raptors et de ptérodactyles soient dus à la présence de… WOW
Pour en avoir le coeur net, je vous invite à attendre le deuxième Cooking by The Book, dont la date de sortie sera annoncée très prochainement. Après vous avoir raconté l'histoire d'OutKast et des balbutiements du rap d'Atlanta, nous sommes allés au Nord de la Californie, voir comment s'est forgé le rap de la Bay Area à travers le parcours de son plus bel ambassadeur, le « Frederic Dard du rap américain » :
E-40